Versilia's beautiful season begins with the DAP Festival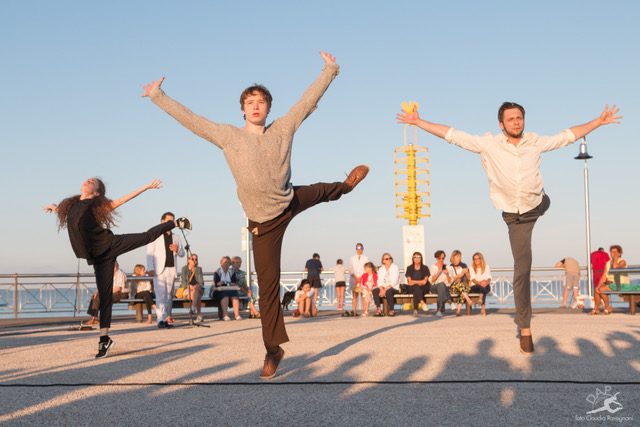 Elegant, long, golden and full-equipped beaches, renowned restaurants where you can taste excellent fresh fish, boutiques and refined shops for your luxury shopping, peculiar little villages and a buzzing nightlife: these are often the "only" things people expect to find in Versilia, when they decide to spend their holidays there, but they are wrong! Versilia has all this, but also much, much more.
Not only it's the perfect set for fun and relaxation but every year, when summer arrives, it also offers a rich, high level cultural program.
The first event to mark on your agendas this summer is the DAP Festival (June 17th through 30th) that will take place again in Pietrasanta after last year success. This modern dance art project conceived and directed by Adria Ferralim, wants to join an eminent Visual Arts artist (Manolo Valdès) and an internationally renowned contemporary dance choreographer (Kevin Alexander Stea).
The purpose is to create a theatrical set design and a choreography where professional dancers and 10 highly selected young students of DAP Festival College will combine. This year's program is made of 12 shows that will enliven the streets and squares of Pietrasanta.
The Festival will open on Sunday, June the 17th at 8.30 pm with the "Grand Opening Night", in the charming Church of Sant'Agostino and will culminate on June the 30th with the "Dap Festival Gran Gala", a multiple performance show that will take place at the Versiliana.
You can find the complete program, on the Festival website.