September the month of a thousand events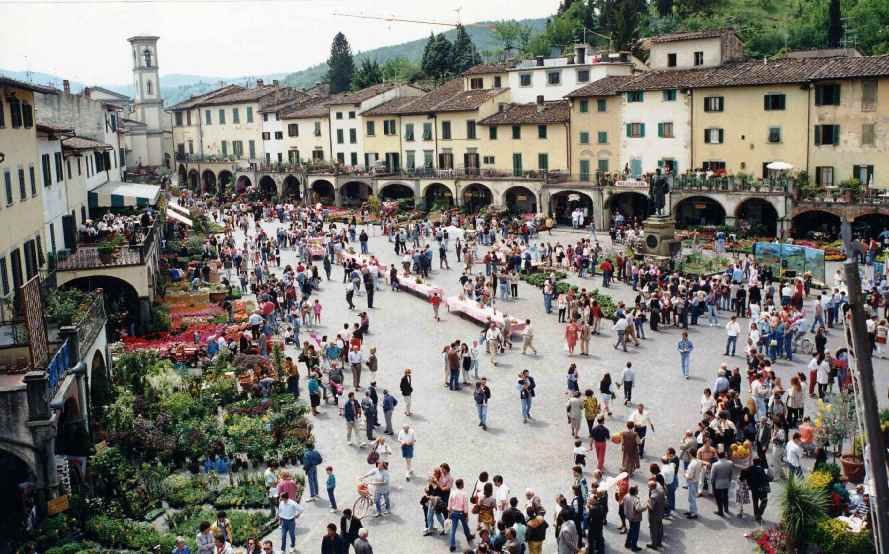 September in Tuscany is a period full of events. Villa Gilda has organized shuttle services and guided tours to allow its guests to experience them all.
Let's start this weekend (September 7-9) with the eighteenth edition of "Murabilia" (Lucca), one of the most awaited events in Italy for plants and flowers lovers, that will be dedicated this year to Japan and the Orient.
In September, the wineries of the region open their doors for those who want to discover the art of harvesting. Moreover, many Wine Festivals will take place in different Tuscan countryside villages, such as Montecarlo (this weekend), Scansano, Morellino's hometown (September 16-17 and 23-24) or Greve in Chianti with its Chianti Classico Expo.
Great exhibitions will also open:
On September 15, the multimedia exhibition "Kandinsky Color Experience" opens in Montecatini Terme, to take its visitors inside the works of the great Russian painter
Starting from September 7, Pecci Center in Prato hosts "Color Code: the collection of Alessandro Grassi", an exhibition that collects photos and paintings, from Transavanguardia to Postmodern, celebrating the industrial-collector from Prato;
Last but not the least, maybe the most awaited event of the season: on September 21, Palazzo Strozzi in Florence opens its doors to "The Cleaner" by Marina Abramović, perhaps the most famous and controversial personality of contemporary art.
Camaiore Climbing & Trekking will take place on the mid-September weekend and Monteriggioni Walks & Talks the following one; both events are part of the Slow Travel Fest that gathers together the outdoor festivals of the Via Francigena which are dedicated to "slow journey": meetings, hiking and biking, art and music under the enchantment of the Tuscan Via Francigena Toscana
A month full of events ready to be experienced.