Discovering FICO – Fabbrica Italiana Contadina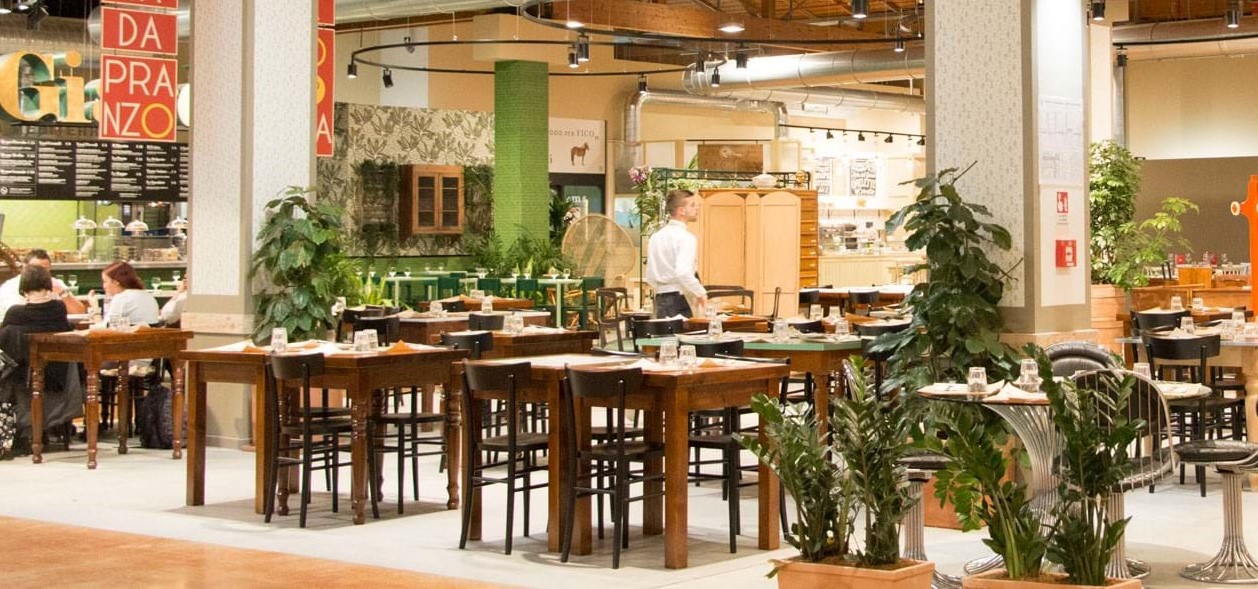 Less than two hours' drive from Villa Gilda and Versilia's golden beaches, you find the largest food park in the world: FICO – Eataly World is a full immersion in the biodiversity of the Bel Paese. Oscar Farinetti, owner of the high-end Italian food mall chain Eataly, created in Bologna "Fabbrica Italiana Contadina": a place to learn, enjoy, shop and have fun.
Here, you will find educational and experiential itineraries, thought and developed to fulfil everybody's interests and desires, from tourists to families with children. You have 45 food corners, including thematic and starred restaurants , taverns, bistros and street food kiosks, where, between tradition and innovation, you can taste the most famous Italian recipes; you can ride a bike through a 9,000 square meters market where you can do your shopping, buy laboratory products, taste food, meet the producers and listen to their story.
The whole month of August is dedicated to "Il Trionfo del pomodoro" (Tomato's triumph) with many events and plenty of recipes inspired by the most famous red vegetable of Italian cuisine.
Villa Gilda provides its guests with a van service to drive them directly to the entrance of the park in Bologna and also a "Hands free shopping service": you will have the chance to explore the place and do your shopping, always with your hands free. Ask the reception staff for any information and booking.