Discover Cinque Terre with us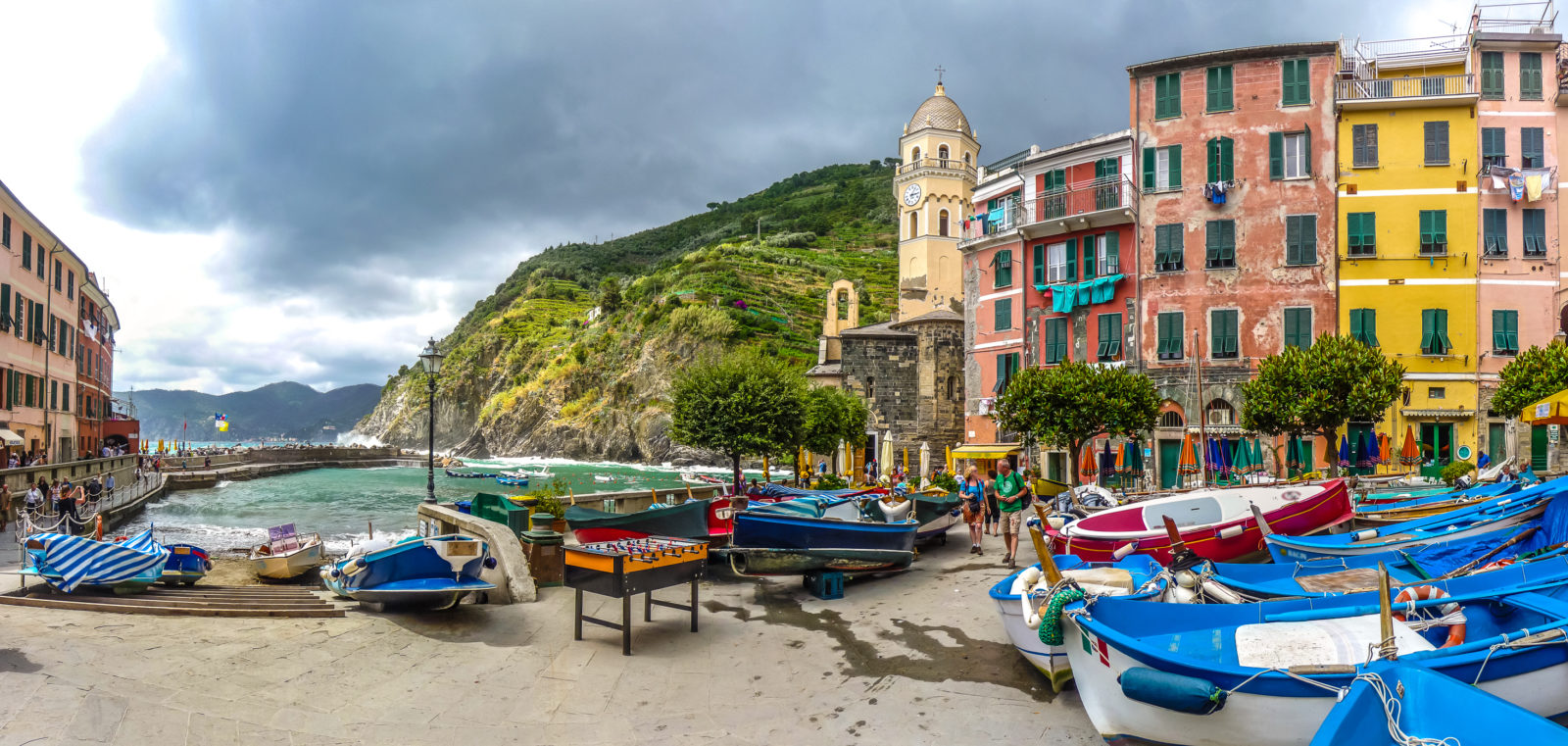 Some places in the world are so unique and incomparable that they leave images of beauty and perfection in the memory of those who visit them. Without any doubt Cinque Terre are among them. Monterosso al Mare, Vernazza, Corniglia, Manarola and Riomaggiore have been declared a UNESCO World Heritage Site in 1997; they are the villages of the Eastern Ligurian Riviera that all visitors have always wanted to see. It is not by sheer coincidence that they were some of the most painted landscapes in nineteenth century by Macchiaioli painters, as also one of the most important stopover of the so-called "Grand Tour". Even today, it is easy to see artists coming from all over the world drawing those amazing places on their Moleskine notebooks with watercolors and charcoal pencils. Everybody wants to go there, everybody wants to gaze and enjoy their colorful houses, perched one above another, their narrow cobblestone streets and the dry-stone walls that seem to disappear in the blue sea, surrounded by the scent of lemons.
We organize for our guests special excursions by sailing boat or motorboat; it is undoubtedly the best way to visit Cinque Terre, away from the crowds of tourists and free from the endless queues for boarding on public boats. Ask the reception staff, we will take care of everything.