A pleasant and beautiful day begins with a pleasant breakfast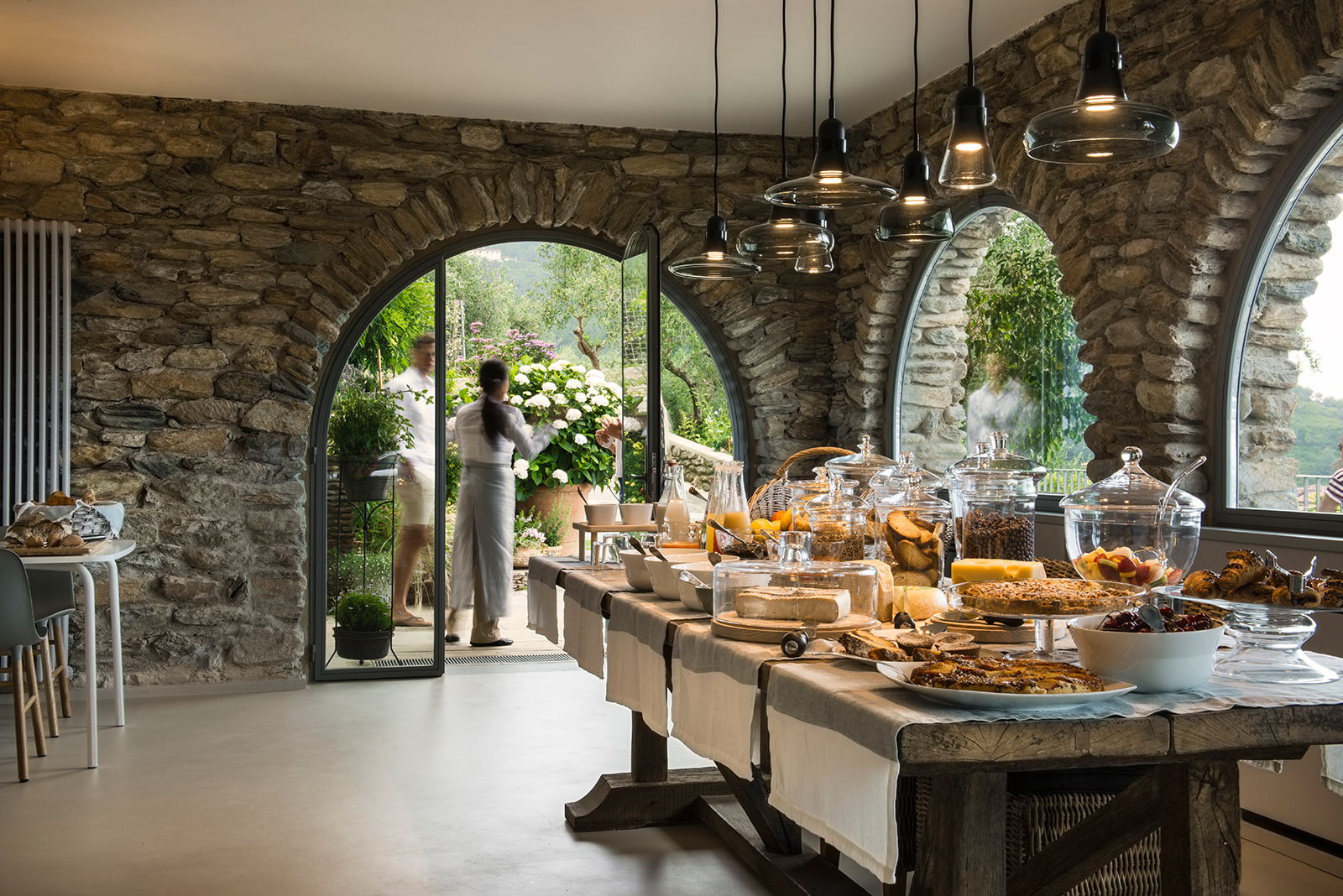 Jane Austen used to say that much of her "domestic happiness" laid in making (but mostly in tasting) some excellent apple pie. We agree with her. That's why every morning Mrs. Adua prepares for our guests not only delicious apple pies but also cookies, tarts, pizzas and focaccias. All products are homemade. Because there is nothing better than starting a new day with a copious and tasty breakfast.
Can you imagine anything more perfect than waking up in the morning, staring at the blue Versilia's sea while smelling the scent of a freshly baked cake? Every day our breakfast buffet is a real joy for your taste… and your sight.
Fresh and colourful fruit and vegetable juices meet any kind of delicacy in a buffet, that can satisfy even the most demanding person: eggs (that are made on request, according to each client taste), a careful selection of local meats and cheeses, ham cut by hand, salmon. And of course, yogurts, freshly cut fruit, tea, coffee and cappuccino.
After all, the author of "Pride and prejudice" was right about the importance of domestic happiness. Even when you are on holiday.