A day in Genoa with your family, discovering the Old Port and the wonderful Aquarium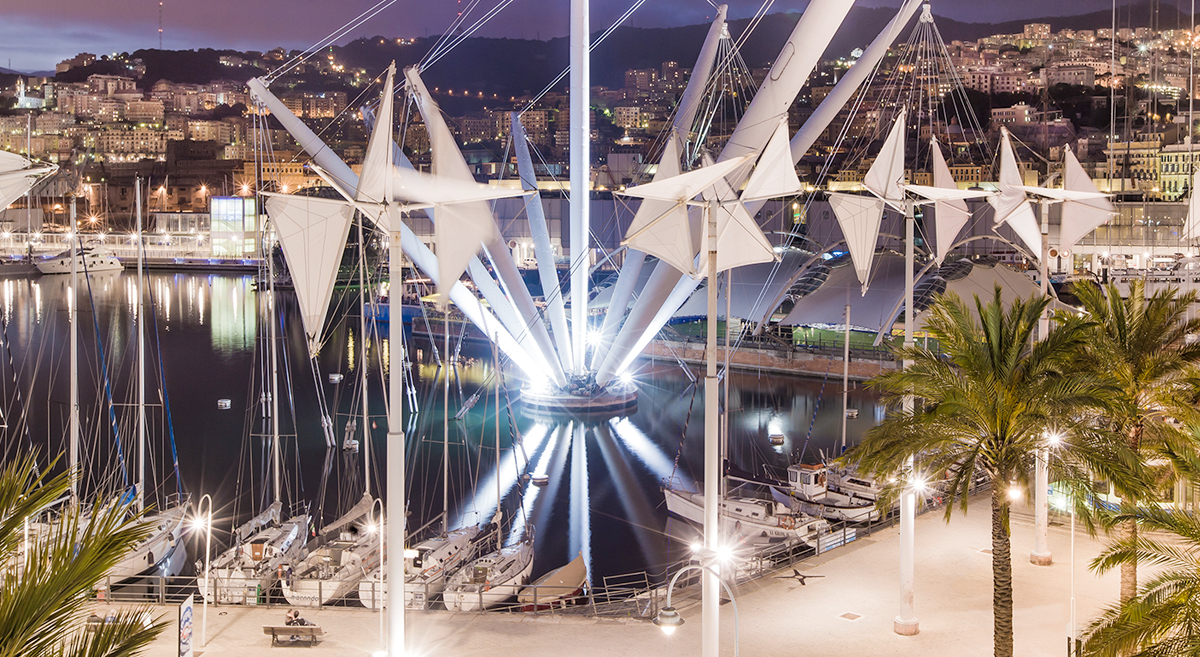 If you are looking for something different than spending a whole day on the beach or at the pool, or if you and your family need a "plan b" in case weather conditions are not favourable, you can chose among the many activities we have thought for our guests. For example, an excursion to Genoa's Old Port.
The Old Port (Porto Antico) is a real hub of culture and quality entertainment that houses some of the most important attractions of Liguria's capital town. Genoa's Aquarium is the largest in Europe (over 27 thousand square meters exhibition!). It houses 12 thousand animals and 200 different plant species; Bigo, the incredible panoramic lift designed by Renzo Piano and the Biosfera, also designed by the same archistar, a spectacular spherical structure of glass and steel where you can learn about plant and animal life in tropical forests; Eataly where you can taste and buy the best food-and-wine products of the "Bel Paese".
Ask the reception, a shuttle can lead you to Genoa and then pick you up at the end of the day; we can also help you booking tickets for the Aquarium and its amazing attractions.